Quality Clipping Path Service
Highest value at Lowest cost
100% Hand Drawing Clipping Path
Start from 0.25$
Clipping path service is the most essential part of quality photo editing service for a professional image. There are various tools and different software's that are used to edit images. We know Photoshop is the most useful software for image editing and pen tool is one of the best. In this process, Photoshop's pen tool provides the best quality image editing services. Especially it covers some terms such as background remove, color correction, shadow effect, image retouching, and enhancement etc.
What is a clipping path?
A clipping path refers to cut out the image by Photoshop pen tool. If you want to focus your images then you will need a clipping path service expert to remove the image's backside. The clipping path is similar to an outline that enables you to place an image in any backdrop that you want.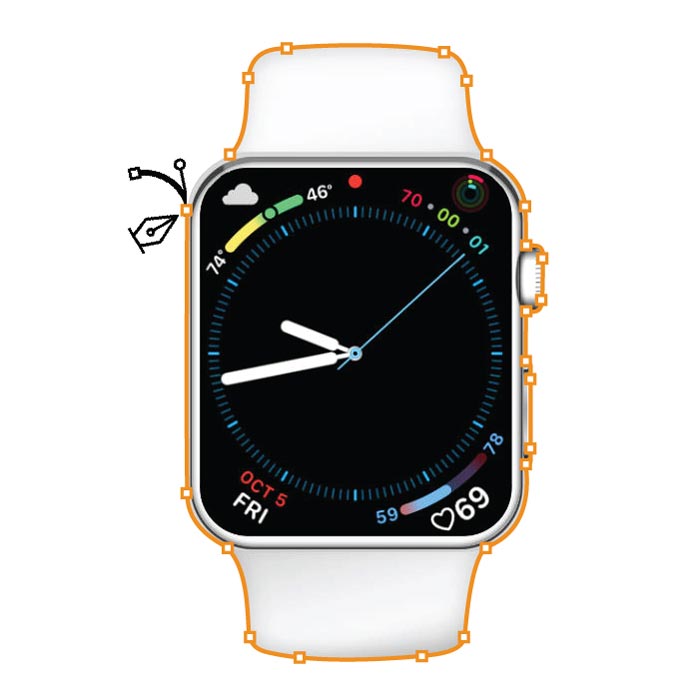 If once the clipping path is applied in images, everything on the inside of the line, or path, is included in the final cut out image, while everything outside is removed. It helps you to manipulate the background of the subject of your image. Especially it helps you to create white backgrounds for selling photo online and offline marketplaces or transparent background for design. It can also help you to display your product images in various contextual settings, enabling you to add different backgrounds to create the scene for your photo.
Benefits of the image clipping path service?
It helps to make good online business and huge online and offline marketing services. It also uses to remove the original background of the photo to use, separate, point out and focus the images. So a huge number of the photo that you will need to edit and get more benefits for your business through these services. We create a clipping mask by Adobe Photoshop that's a good method to edit the photo.
Image places have a crucial role in our everyday digital world. They make the difference between desirable and undesirable products when it comes to e-commerce, advertising, marketing, social media, and publishing industries. A poorly done image clipping path can ruin the reputation of your business. We offer most of the available applications of image clipping that exists. This is to ensure that we provide exceptional high-quality services for a lifetime of exclusive designs.
Which person needs to photo clipping path service?
Basically product photographer, graphic designer, web developer, online retailer, an advertising firm, printing company, photo studio and catalog company etc. They need to clip to remove photo background to promote their business. Suppose you are an online retailer and you need to post products images on your website to sell online. So you need a clipping path expert for editing their photograph with an attractive look that enhances your business. When the photographer has finished his photo shoot when he needs to edit his images. But he has not enough time to edit those large number of images. So the photographer can use our services to save time and money or online retailer can take our clipping path services.

Do you have a single image or a large number of photo and you need to a various background? Don't worry if you want to edit photos then you need the best clipping path expert. Our graphics designer expert team will help to clip your photo as like a world best photo editing company.
We know you are busy with your photography but you have many photos and need to clip it with saving your valuable time. Don't worry we have 10 years experiences and enough confidence to edit your images with affordable price and on just time. You can communicate with us on your deadlines.
We are very responsive to our honorable clients to serve good quality image clipping path services.
When do we need to use the clipping path service?
◉ The image clipping path service to help you to isolate and display products more prominently.
◉ If you want to remove the background and to make more transparent of your images, then you obviously need clipping path service
◉ If we want to adjust the object brightness and contrast from the background, you need clipping path service.
◉ If we need to hide the background of images without removing the real background. This is useful when designing catalogs in Adobe Illustrator or In Design.
◉ A clipping path can also help you to select and edit a specific region and change the shape of an image.
◉ Multi clipping paths are used to select individual areas within an image, which can help you to color correction applied to your images and making color variants.
Our Working Method
Background Removal also is known as foreground detection which is a technique in the field of image processing. Clipping path service is a widely used approach for using the image in a different platform for different purposes.

Our clipping path specialist always uses "Pen Tool" to cut out the photo from its background. It is a step by step process to get it completed. Our photo editor experts draw a handmade path around the required object from the image by using the pen tool. When they draw photo clipping path, there are many anchor point has been created which late gives an accurate shape of the required images. It depends on image quality and resolution, the designer draws these anchor point by zooming the image of 200%-300%. Once the path drawing is completed graphics designer select the whole object by using the selecting tool and cut out the object form background or delete the background. Finally, they save the file in both formats (.JPEG and .PNG).
Why you should choose our clipping path service?
Though there are some other tools and image editing software available in the market to remove the background from the photo. But we prefer hand drawn clipping path because only handmade clipping path can give you an accurate result. Clipping Path Manager always ensures you that our expert clipping production team do not use any "Magic Wand Tool" or any short cut way to edit your image.
There are many types of clipping services that we offer a very cheap rate. If you need any type of this, please feel free contact with us and take a free trial.
Pricing for Clipping Path Service
Super Complex

$4.0 – $7.50