Super first Background Removal Service with Pen Tool
We never use the magic wand tool
No Hidden Charge
Start from 0.25$
Image Background Removal Service
Images are the most essential part of everybody's personal and professional life. Because a good image is a perfect medium to act as representatives of the person or company. So most of the businesses need a clean and cluster-free image to highlight products. To get the best quality output of any photo, background removal is mandatory. So, remove background from image is the most valuable service to all professional photo users. It doesn't matter where you snap your photo. Because using Background Removal Service you can easily transfer your photo to the various background and formats according to your need.
To remove the photo background, at first, you need to select a useful tool. There are many tools to remove background from photos. But Adobe Photoshop is the best among them. Clipping Path Manager (CPM) believes that a good photo background can make your photo looking good & professional. A good looking and professional photo can develop your business and make your success easier. So if you have any photo to remove the background, please knock our expertise photo editor team and give a small chance to do something better for you. We will try our best at your lowest cost.
What is image background removal?
In short, remove background from an image is called background removal service. Background removal is the process of isolating the subject of a photo and clean the photo background. In present, Background Removal Services are commonly needed in the e-commerce space and designing industry. Most of the product photos with white backgrounds have become the industry norm, and most of the popular e-commerce marketplaces require professional photo background like white background for displaying the product.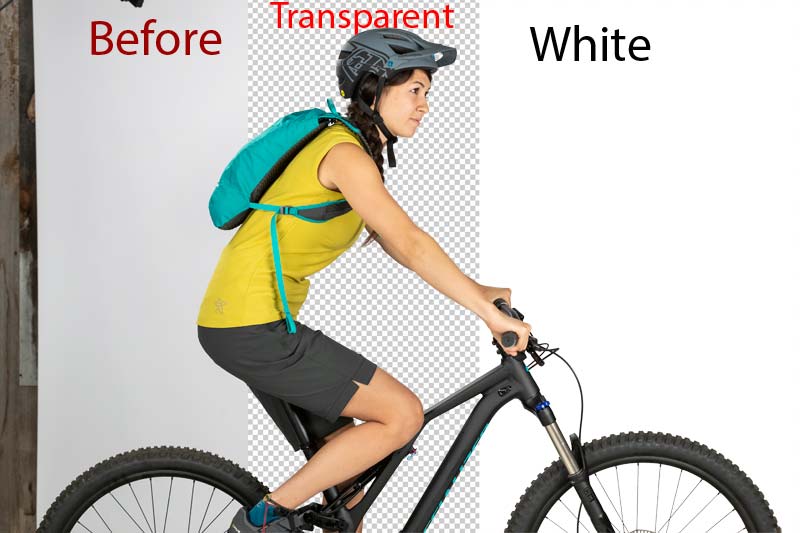 Image background removal service is not only the process of creating white backgrounds, but It also serves your multiple purposes, You can also create a single-color background, or a multi-color background and many others.
Why needed Background Removal Service?
Background removing is the most essential part of the image editing world. If you change photo background, you can get a better look for your image from your previous image look. Suppose, you snap a product image, where a number of other substances exit what you never mean to show, especially this happens when you want to marketing for your product in an online platform. or You captured any pictures from any location but you don't like this photo background, so you need to help photo editing tools or photo editor for changing the photo background and increase your photo visibility.
Remove background from the image is basically changes the whole image. It looks more professional, attractive and eyes catchy to others. Clipping Path Manager offers you the best image background removal service means to cut out image in real short time and with full proficiency.
The most common reasons behind background removal service:
Give the image a proper and appropriate shape.
Create an attractive look.
Removing disturbing items
Reducing Eye Stress
In order to focus on the main products
To make an artificial background
Making images stunning
Increasing user convert rate

How to remove the background from an image
There are many ways to remove bg from an image. From our point of view, Adobe Photoshop is the best photo editing software. Because here you can find many tools to remove background from the image.
Tools used for Image Background Remove :
Pen Tool
Magic wand Tool
Channel Mask
Eraser Tool
Background Eraser Tool
Lasso Tool
But it's all depends on what the subject of the image you have and how advanced the photo editor's skills are. At Clipping Path Manager, we mostly use the Pen tool with handmade clipping path to achieve image background removal, but some case we use advanced clipping mask Photoshop, such as when the image has hair or fur. For product image, we think! the pen tool is the best way for removing the background. Because you can create an outline border as much as you need. Control is on your hand. But be careful when you create an outline, you may target one pixel or maximum of two pixels for a perfect outline. For a model image or fuzzy image, Clipping Path is not appropriate for this case. you must need to apply hair mask technique for removing background from the image.
Who needs image background removal service?
Mainly every online retailer can be benefited from image background removal services. Think you are an online retailer and you have a large batch of images. So you need to achieving look realistic of your image and will convince consumers to purchase. This type of editing we called Ecommerce Image Editing.

There are some other uses of image background removal service like printing, designing. For designing, you need a clean, consistent look image. If you want to create a user manual or brochure or catalog or anything, you need to remove irrelevant subjects from the image or cut out pictures from background to make the visuals communication easier. It can help you focus on your product and also helps customers to use your product more easily.
When Do We Need To Use Background Removal Service
If the image has an unwanted object in the background
To optimize your image with the requirement of an online marketplace like Amazon, E-bay.
If the Images have a distracting background or take the focus away from the subject of the image
To enhance or modify your image background looks
If you want to manipulate a color full background
Highlight the details of your product and make it standard
Make attention to an object in the foreground
To create a transparent background
When No Need To Use Background Removal Service
If the Image background fulfills your requirements.
If the existing background provides a great look for the object
If you use proper lighting and backdrops to create white background product photos when you shoot.
Background Removal Service at Clipping Path Manager
Image background removal service is a process to isolate the product and remove any distractions from the frame that you want to show. It also helps to create a uniform and consistent look for all product photos in your online world. This creates an easy and credible user interface that will help online consumers view and purchase your products. So all of the tools and techniques, we have found the right way that we can achieve the best-looking product photos with a clipping path or advanced Photoshop mask and we are continuously testing the new techniques and tools to make sure we're using the latest and most advanced methods.

Our professional background editor's hands have 6 to 10 years of experience in providing photo background removal services, photo cut out service, as well as Image Masking Service, Image Manipulation Service, Image Retouching Service, Shadow Effect, Color Correction Service. We use handmade clipping path with the pen tool to remove background from photos. We zoom in your image as much as need, in maximum case 200%  to 300%. That's why the image has sufficient anchor points to keep the natural shape and image quality. There are so many shortcut tools for removing image background, but we do everything by hand. We never use or compromise Magic Wand Tool for quick selection and path creation. Because this auto selection process can damage your full image or image quality.
In today's world, consumers demand quality, so we sale quality. Clipping path Manager always ensures the quality of every finished product.
Pricing for Background Removal Service
Service

Background Removal
Super Complex

$4.0 – $8.99